Scentsy Winter Frost Warmer
Cozy up to a charming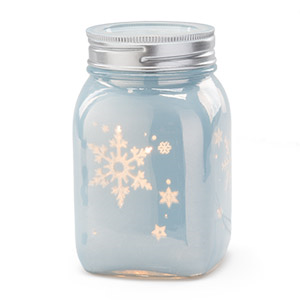 winter wonderland! Modeled after an old-fashioned mason jar, Winter Frost captures picture-perfect snowflakes and casts them out in a dazzling display.
Scentsy Lavender & White Balsam
Lavender freshened by wintry white balsam and crisp amber.
Enjoy this Warmer & Scent of the month at 10% off in November AND December 2016!