Parties
Host A Scentsy Party
Are you interested in receiving FREE Scentsy Warmers?  Are you interested in having a great time with family and friends?  Are you interested in Scentsy products?  If you answered YES to any of these questions then you should have a Scentsy Party! What You Will Receive When You Host a Scentsy Party
You will receive FREE and 1/2 price items
I will personally help you maximize sales
You will receive an Online Party Assistant to send out Email invitations and keep track of who is going to attend your party
For each booking booked during your show you will receive an extra 1/2 price item
If you choose a Scentsy Basket Party you will receive all 80 scents, catalogues, order forms, and all other information to complete a successful Scentsy Basket Party
We have 3 different Scentsy Parties for you to choose from:
The first is the traditional Scentsy Home Party.  I will personally help you maximize customers at your show.  I will arrive 30-45mins before the party to set up a beautiful display.  When your family and friends arrive I will go through how the Scentsy product works and talk briefly about the different Scentsy warmers and scents and how SAFE this product really is.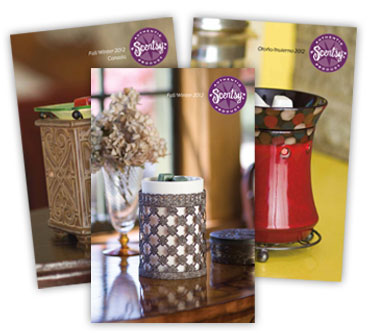 Scentsy Basket Party is a great party if you do not want to have a party in your own home.  You will receive a package of all 80 sample scents, 1 hanging freshener, 1 travel tin, 1 room spray, catalogues and order forms.  This package is small enough to carry to work and to go from home to home.  The Scentsy Basket Party will close within 2 weeks, then you will send me back the package and I will order your products and you will receive FREE and 1/2 price items.
Scenty Online Parties are the easiest to host.  You will send all your friends and family an online invitation to come and shop on my website in your Online Party.  The party will stay open for 1-2 weeks and you will receive all Hostess Rewards. Friends and family who are unable to make it to your Home Party or who live out of town or province are able to order online before and during any of the parties listed above. All sales will also go directly towards your Hostess Rewards.  Online orders are also sent directly to the customer's home.
During COVID, I am focused on hosting Online Parties which can be from the comfort of your own home!  And we ship DIRECT to your door!

Scentsy Canada Home Party Rewards


Here's an example of how it works:
If guest orders at your Scentsy party total $665, you would earn $99.75, (15%) in FREE Scentsy products, as well as 3 items at half-price.
If a guest orders at your Scentsy Party total $465, you would earn $46.50, (10%) in FREE Scentsy products, as well as 2 items at half price.
If two guests at your Scentsy Party book their own Scentsy Parties, you get 2 additional half-price items.