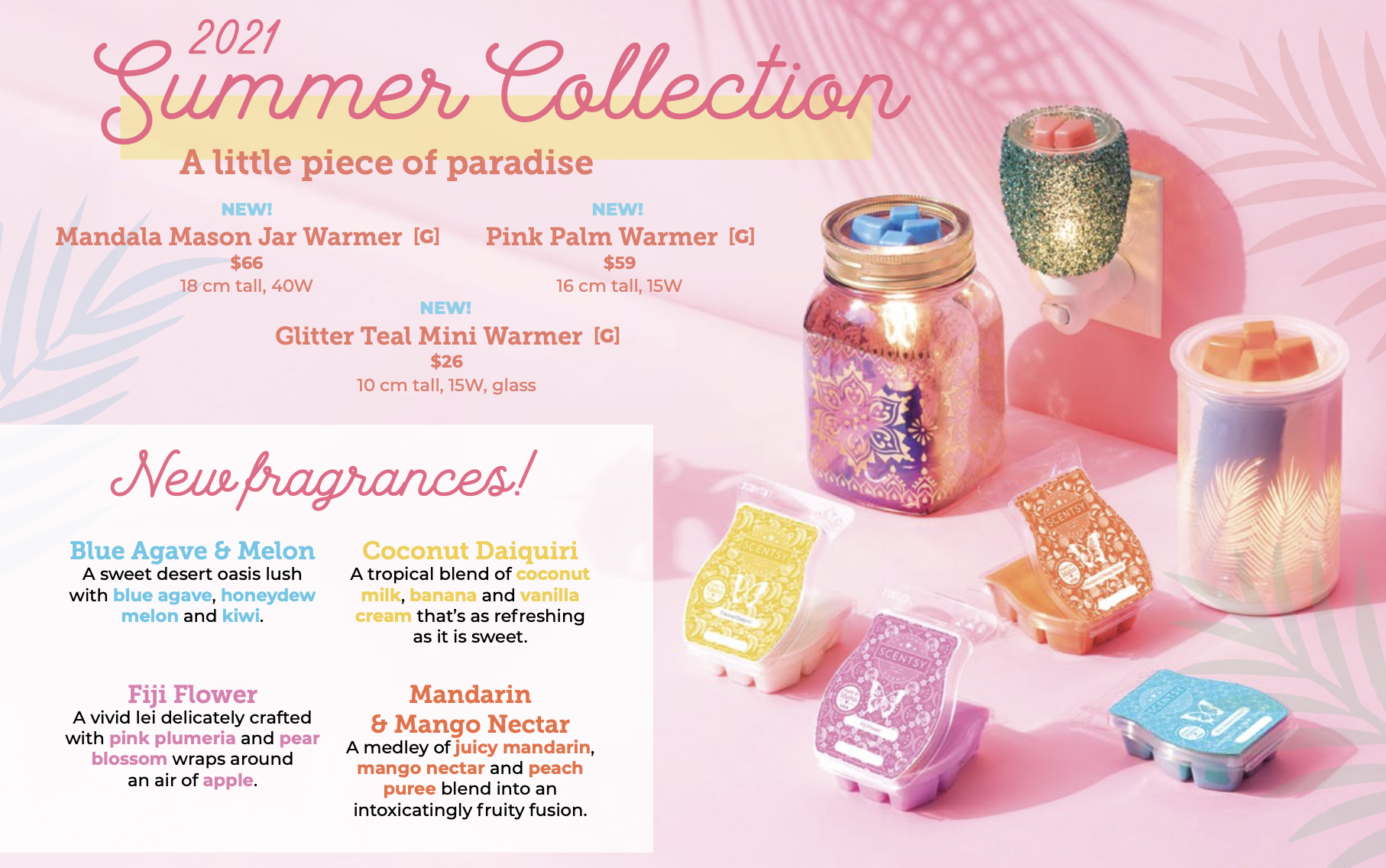 Scentsy's Summer Collection
Available Monday May 10th! 11am Mountain time!
To view the Scentsy Summer Flyer click here
Paradise doesn't have to be a destination, sometimes it's a state of mind — or some really amazing fragrances. And it's not so far away with the 2021 Summer Collection!
Our annual Summer Collection is always a customer favorite, and this year's lineup will be no exception.Featuring all-new tropical-inspired fragrances, this collection has something to offer from nearly all of our product categories — from warmers and wax to oils, Body, Clean and Laundry — not to mention the exciting new Scented Bracelet and a fun trio of Buddy Clips!All products are available until supplies last!