Scentsy Hocus Pocus Warmer
Brew up some Halloween lore of your own with Hocus Pocus! The intricate, hand-wound wire construction of the tree and web adds spooky cool craftsmanship to this spellbinding scene.
Scentsy Casting Spells Scent
A bewitching blend of apple drizzle, roasted pears and cinnamon bark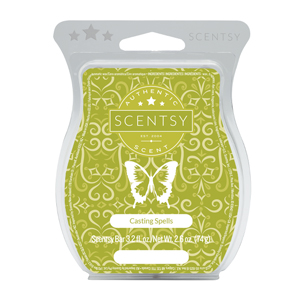 For the month of September Hocus Pocus and Casting Spells is 10% off for the month!