September 2013 MONTHLY SPECIAL
SCENTSY CREEPY CRAWLY WARMER
Get the heebie jeebies with Creepy Crawly!  A giant spider ambles up a ghostly white web, reflected against a glossy midnight background.  With Creepy Crawly, you're set to send a shiver of delightful fright down your spine!
Price $42.00
Sale $37.80 (10% OFF)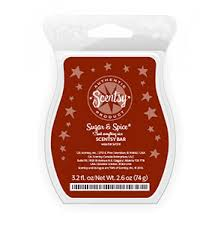 SCENTSY SUGAR & SPICE
Treat yourself as a crunchy candy coating gives way to a black licorice filling: spicy, herbal, and sweet.
10% OFF for the month of September only!!!