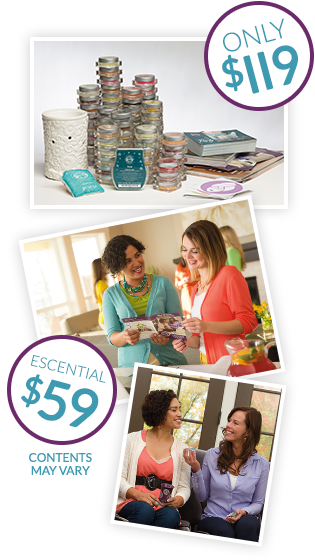 Join Scentsy – pick your kit!
Have you ever wanted to join Scentsy but the cost of the Starter Kit held you back?
You're going to want to take advantage of this month!
Just in time for the new year we're offering a $59 Starter Kit for new Consultants who join in January 2017. It includes all the essentials for launching a successful Scentsy business:
NEW Starter Kit — $59 (CAD)
The limited-time Escential Starter Kit includes just the essentials to get you started for a much smaller investment:
1 Scentsy Warmer
1 Scentsy Bar
1 pack of Order Forms
1 pack of Print-Your-Own Labels
1 Fall/Winter 2016 Mini Tester Set
1 Consultant Guide
1 Quick-Start Guide
1 pack of Fall/Winter 2016 Catalogues
1 pack of Product Lists
1 pack of Showcase Brochures
5 samples of Laundry Liquid
4 samples of Clothing Conditioner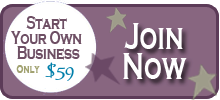 Or purchase the full Scentsy Starter Kit for $119 (CAD), which includes everything in the Scentsy Escential Starter Kit plus additional demonstration products. Simply choose the kit you want during the enrollment process.
We don't want anything standing between you and an amazing future with Scentsy! BIG things are coming this year, and you don't want to miss your chance to be part of it all!