Scentsy Green Thumb Warmer
How does your garden grow?  This charming grass green warmer is adorned with a stylized metal sunflower.  Pair Green Thumb with Hello Yellow for a perfect dose of spring cheer.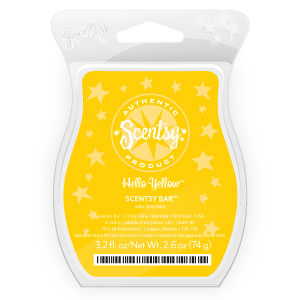 Hello Yellow Scent of the Month
Good day, sunshine!  Hello Yellow is a sunny floral fragrance of incandescent white petals, golden lemons, and a tough of bright basil – a spring pick-me-up.
Enjoy this month's scent and warmer at a 10% discount!