February Warmer – Flutterby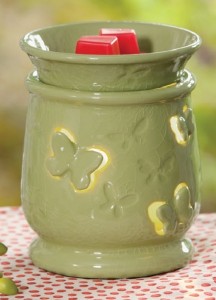 Start your pink pepper journey with Pixie, a mischievous moonscape of pink pepperm mandarin, and heliotrope, deepened by exotic teakwood and vanilla oak.
February Scent of the Month – Pixie
Conjure the magic of the first green signs of spring with Flutterby.  Fanciful butterfly cutouts cast delightful shadows on the wall when lit.
Order both at 10% off in February!