Your Last Chance for Love!!!
This is you last chance to get your hands on some of our favorite Host Exclusive offerings.  Host a qualifying Scentsy Fragrance party in February, and fall in love with these Host Exclusives.  The following items are half price for Hosts of a qualifying party of $200 or more.
Scentsy Brick | only $12.00 each
Fragrances: Christmas Cottage, Peppermint Dreams, Pumpkin Marshmallow, Pumpkin Roll, Silver Bells, Whiteout, Winter Pine.
Regular Price $24.00
 Sunny the Squirrel | only $12.00
This Scentsy Buddy (includes a Scent Pack) comes with its own storybook.
Regular Price $24.00
Snowman Cookie Jar | only $18.00
A cookie jar modeled after a popular Snowman Warmer.
Regular Price $36.00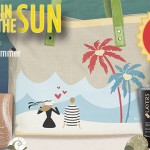 Tote Bag with Lip Balm and Lotion | only $27.00
Stylish summer-print bag with Havana Cabana SPF 15 and SPF 50 Lotion.
Regular Price $54.00