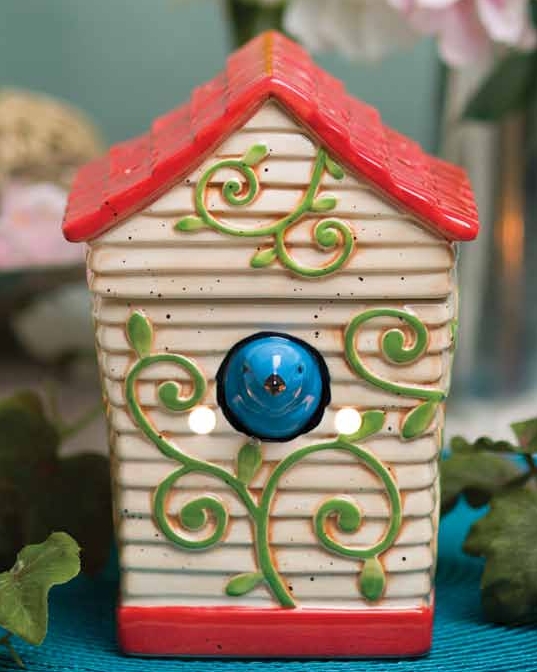 AUGUST 2013 MONTHLY SPECIAL
BIRDHOUSE WARMER
Fanciful and fun, Birdhouse is sure to coax a smile!  A vermilion roofed birdhouse, accented with climbing green vines, houses a cheery bluebird. Raise the roof and you'll find a warmer dish sheltered inside.  Enjoy Birdhouse while adding a sunny, playfull touch to your home.
Price $42.00
Sale $37.80 (10% OFF)
SCENTSY BORA BORA BLOSSOM
Get lost in a balmy combination of succulent island fruits and lush orchid, balanced with a kiss of fresh, green violet leaf.
10% OFF for the month of August!!