Are you wanting to change your current monthly income?
Would you like to earn a little extra every single month?  Are you tired of your current job?
Or maybe you just want to be able to work from home.  Some of you may even want to have a break from being a mom and get out and meet new people.  Whatever your reasons for change is, I have the solution!
I have something you are going to want to be apart of!
I want to help you reach your goals!  I will mentor, help and guide you along the way!
I believe with the proper guidance YOU can succeed!
My 7 years with Scentsy has been the best thing I have done with my life.  If I can do it, so can YOU!  I know you hear these things a lot and i am here to tell you…  I'm no one special.  I am just someone who decided to succeed!   I am shy, I have anxiety, I've gone through a divorce, I don't like talking to groups of people and I enjoy being home with my kids.  But I have created an amazing business with amazing people within my organization all because I decided to do the work that was needed to get there! I have succeeded and I would love to help you succeed too!
With my help as your mentor and your determination to want Scentsy as your career, you can do anything!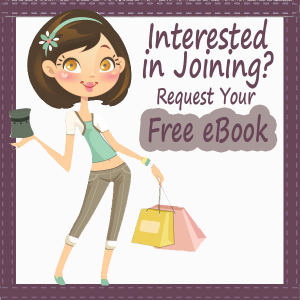 Request your FREE Ebook to be emailed straight to you so you can learn more about the business, and I would be glad to speak with you over the phone!

I am looking for 3 people who want to create a career!
Do you have the drive to want to change your current circumstances? Do you have the drive to want to be the best you can be?  Are you determined to make a career out of Scentsy?
If your in that mindset right now, I want YOU on my team!
Be sure to ask for my Free Scentsy Ebook or read more about joining Scentsy here
I want 3 motivated people to begin this amazing journey with me!
Don't think you can do it?
I never thought I would be where I am today in a million years.  We all have comfort zones, but if you don't step outside of them you will never get to where you want to be.  You will continue spinning in the same circle.
I have been in this business for 7 years.  I have anxiety about talking to people, hosting parties, calling people on the phone and so much more!  I have practiced so much I now am confident in what I do and I can teach you those things too.  I have created a way that works for me and I would love to teach them to you.  That's why I say "If i can do it, you can too"!
Stop thinking about joining the business and START your business!  There is only one person holding you back and that is YOU!   I will help you the entire way, be there for you and teach you the things I've done to become successful.  Scentsy has the tools for you to succeed, why don't you become an entrepreneur and take this opportunity and run with it.  If you put your whole Help you through what holds you back.We will work together to figure out a plan for your business!
To learn more about how to get started you can request my FREE Ebook!!  I will email it to you today!!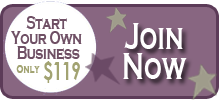 OR click the join button to get started now!

Carla Hunter
SuperStar Director
Or text me if you have any questions!
780-972-9499